2018 BATTLE OF THE BRAVEST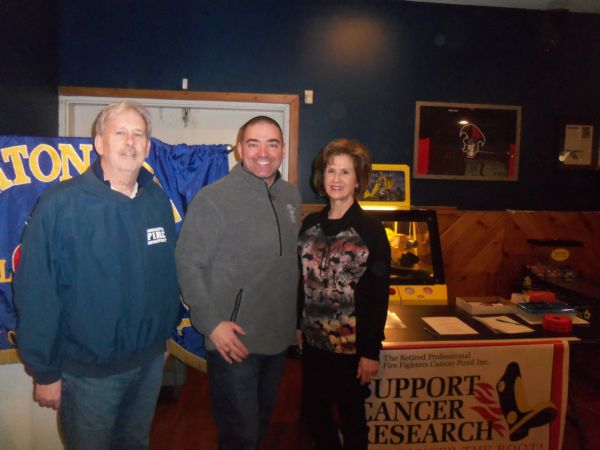 L to R R.P.F.F.C.F Board Member Pat Eggleston, New York State Senator (52nd District) Fred Akshar and Board Secretary Tricia Newland.
A HUGE "THANK YOU" to all who played, sponsored, helped at the event, organized and supported this years "BATTLE OF THE BRAVEST" Charity Hockey Game. This years event raised more than $9,000. bringing our four year "HOCKEY GAME" total to over $30,000. 100% of these funds go directly to established, promising cancer research programs. Thank you for helping us "GIVE CANCER THE BOOT"!